click on the button below, and select the case from the list of available cases:
Choose the CurrencyAustralian DollarCanadian DollarDanish KroneEuroHong Kong DollarIsraeli ShekelJapanese YenMexican PesoNew Zealand DollarNorwegian KronePound SterlingSingapore DollarSwedish KronaSwiss FrancU.S.Dollar
Business Strategy Short Case Studies
This case study was compiled from published sources, and is intended to be used as a basis for class discussion. It is not intended to illustrate either effective or ineffective handling of a management situation. Nor is it a primary information source.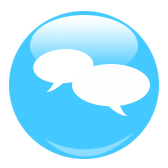 This case is about the Australia endeavor of Starbucks Coffee International, one of the largest specialty coffee chains of the world. In July 2008, the company closed down the majority of its stores in the island continent citing non-performance triggered by the economic melt-down as a key reason behind the closures. The company said that the closures were a part of the transformation strategy being undertaken by its founder Howard Schultz to revive the companys performance. It also clarified that such a step was unique to Australia and that it would continue to enhance its presence in other international locations.
Starbucks entered the Australian market in July 2000 with its first store being set up in Sydneys business area. Australia was a market with a sophisticated coffee culture and had numerous local cafs catering to its demand for premium coffee. Although the lack of ready acceptance and the presence of various competitors hindered its progress, Starbucks expanded quickly by opening company-owned stores in various towns and cities of Australia. This it did without much customization of its product, process, or promotional strategies. Experts felt that Starbucks failed in the Australian market largely due to its inability to understand the Australian consumer and culture.
The case discusses the circumstances leading to the closure of the majority of Starbucks stores in Australia in 2008. The decision to close down these stores came right after the company had recorded a consolidated net loss for the quarter ended June 29, 2008. It aims at portraying the reasons behind Starbucksfailure to allure the Australian coffee drinker. It also attempts to understand the companys objective and rationale behind partially withdrawing from a coffee-drinking market while it continued to operate in European and other international markets.
Examine reasons for Sainsburys growth and its subsequent slide in the 1990s and early 2000s.
Analyze the reasons for the recovery efforts taken under various CEOs including Peter Davis that did not yield the desired results.
Analyze Justin Kings Making Sainsburys Great Again plan.
Ascertain the challenges the company is likely to face in the future and explore future strategies that the retailer can adopt.
Globalization, Entry, Expansion, Competition, Location, Culture, Australian culture, Commoditization, Standardization, Cannibalization, Gourmet coffee industry, The Starbucks experience, Australian caf market, Experiential marketing


Case Studies in Business Strategy Volume VI
Case Studies Links:-Case StudiesShort Case StudiesSimplified Case Studies.
Other Case Studies:-Multimedia Case StudiesCases in Other Languages.
Business Reports Link:-Business Reports.
Books:-TextbooksWork BooksCase Study Volumes.