employees: [ Name: Ken Tacony, Title: Executive Chairman, Bio: Ken joined his father at Tacony in 1970 after four years in the United States Air Force. Since taking the position of CEO, Kens strong leadership, keen business decisions and emphasis on a positive corporate culture have helped Tacony Corporation maintain a top position in the industry. , Name: Steve Jeffery, Title: Senior Vice President of Product Development, Bio: Steve began his career in the sewing industry as a stock boy for the Tacony retail store over 30 years ago. Today, Steve plays a significant and visible role in Tacony as the President of Baby Lock USA, as well as by overseeing the Tacony sewing machine sales divisions. , Name: Andy Touchette, Title: Senior Vice President Sewing Sales, Bio: Andys five years at Baby Lock is backed by 25 years worth of leadership experience in business, industry, technology and as an independent retailer. His professional qualifications provide him with a unique level of empathy with Baby Lock retailers and customers. As Vice President of Sewing Sales, Andy manages the 23 people who make up the entire Baby Lock Sales Team. , Name: Kristi Tacony Humes, Title: Chief Executive Officer, Bio: Kristi has held positions in virtually every business unit and department, learning and growing with the business over 22 years. Shes built valuable experience in strategic planning , marketing and management that has helped strengthen the companys position in the marketplace. As CEO, she continues the longstanding commitment to excellence in business and corporate culture. , Name: Mike Mclean, Title: Chief Information Officer, Bio: Mikes experiences include the development of an international telephony billing system, integrating a billing solution with call center applications, and leading the development of a fully functional ERP. At Tacony, Mike has helped roll out a new ERP and developed a standard approach for supporting all Tacony web applications including any e-commerce and content management. , Name: Craig Meyer, Title: Senior Vice President of Marketing, Bio: When Craig joined Tacony 10 years ago, he brought with him more than 30 years of business development, marketing and senior management experience at Fortune 500 companies such as Ralston Purina and Energizer. He has served as Director of Marketing and Vice President of Marketing in the sewing division at Tacony and now serves as Senior Vice President of Marketing. , Name: Brad Overby, Title: Chief Financial Officer, Bio: Brad has brought to Tacony over 20 years of diverse financial experience in public and private accounting. Formerly Director of Financial Planning and Analysis, Brad helps oversee processes to support long-term strategic goals. , Name: Nicki Godare, Title: Vice President of Human Resources, Bio: Joining Tacony with a career that began over 20 years ago at Hewitt Associates Consulting in Chicago, Nicki has worked in large and small, public- and privately-held companies with a global presence. She has extensive experience in design, delivery and implementation of world-class HR programs. Nicki works to attract, build, retain and optimize top talent and transform Taconys organizational effectiveness. , Name: Brian Kearins, Title: Chief Operations Officer, Bio: With a cost accounting and an economics background and a Masters in Business Administration, Tacony COO Brian Kearins was a perfect fit for his role. Taconys strong family values drew Brian to the company, and his work ethic, goal-oriented focus and vision for success are great assets to Taconys culture. Brian leads operations in manufacturing, distribution, engineering/R&D, product development and supply chain/procurement. As a member of the executive leadership team, he works closely with each member of that group to support Taconys operational effectiveness, profitable growth strategy and organizational structure. Hell also spearhead product innovation to take Tacony Corporation to the next level. , Name: Todd Corrigan, Title: Senior Vice President of Commerical Floor Care, Bio: Todd came to Tacony with more than 25 years of experience in the durable goods and apparel industries. Formerly of Fontem Ventures, startup apparel company Peds Legwear and a decade with Electrolux, Todd brings his expertise in global sales, marketing and product leadership to his role as Taconys Senior Vice President of Commerical Floor Care. ]
Building Business Relationships That Feel Like Family
Tacony Corporation has demonstrated unwavering stability and consistent growth since its founding in 1946. This long-term success can be attributed to a strong ethical stance, diversification and smart business practices.
What began in Nick Taconys basement has grown internationally. At Tacony Corporation, were continuously exploring new avenues through which to expand our market reach, grow the bottom line and serve more customers, better.
Tacony Corporation began as a family business and remains a family business, even as its reach expands worldwide. As a third generation of the Tacony family takes the lead, we remain focused on extending that sense of family to retailers, consumers and associates.
Our consumers remain the heart and soul of everything we do. Thats why we strive to provide superior communication and support to every customer before, during and after the salewhether by phone, web, email or social media.
The cornerstone of our business is providing superior products and services to our retailers and consumers in ways that make it easy to do business with us. At the same time, we move forward with smart, conservative choices that ensure long-term fiscal health.
Tacony has diversified into four core divisions: sewing, home floor care, commercial floor care, and ceiling fans and lighting. Each division targets a distinct customer base, but all play to the unique strengths of our business model.
Tacony Corporation demonstrates strong leadership not only in entrepreneurship, but in philanthropy. Over the years, weve supported a number of charitable efforts that have changed countless lives and improved the communities in which we do business.
In 1946, Nick Tacony invested his entire savings in used machines, motors and parts and began a business selling and servicing sewing machines from the basement of his home. Nick Tacony soon became a leader among sewing machine entrepreneurs. By wholesaling sewing machines, accessories and other merchandise to retailers, he established a nationwide network of Tacony distribution centers. Ken Tacony joined his father in the business in 1970, and with a solid foundation in place, Tacony Corporation began to market and sell diversified products inside and outside the sewing industry. Tacony has become the preferred source for independent retailers by offering access to a wider range of products, parts and services that enable business owners to operate more efficiently and profitably in their markets
Build business relationships that feel like family.
Sold exclusively through Authorized Independent Retailers, Baby Lock offers machines to enhance the Love of Sewing in its customers.
Koala Studios brings beauty and optimal space to any sewing room. This fine sewing furniture is designed by sewing and craft professionals. Once designed, the studios are made to order by furnishing experts in the United States.
Tacony is the exclusive North American distributor of Madeira premium home sewing threads. Madeira offers quality threads for all types of sewing including quilting, embroidery and garment sewing.
Amazing Designs offers high-quality embroidery designs and collections for home sewers.
Nancys Notions is the place to find the most up-to-date sewing products on the market for consumers. Nancys Notions web site and catalogs contain thousands of products including sewing books, notions, videos, fabrics and quilting merchandise.
The focus of the Tacony Sewing Central sales division is to have a staff of trained specialists to handle over 60,000 items. Tacony Sewing Central is the largest wholesaler in the country of designs available on CD or downloadable.
Tacony Industrial Sewing is a primary importer and distributor for most popular brands of industrial sewing equipment. Customers use Tacony as a convenient one-stop shop for all of their industrial sewing needs. Tacony carries everything from commercial sewing and quilting machines and stands to industrial irons and cutting equipment.
Regency is a major distributor and designer of ceiling fans, ceiling fan lighting, and accessories. The Regency fan line is marketed through premium lighting retailers and electrical supply distribution. Regency has positioned itself firmly on the leading edge of todays ceiling fan suppliers by being value based, offering cutting edge features and consistent quality that revolve around style and taste.
Simplicity is saving good people from bad vacuums with American-made products, patented Tandem Air Technology, and metal parts where they matter most.
Riccar vacuums represent the highest standards in design, material, and durability. They offer exceptional filtration and cleaning ability, plus unique specialty features.
Vac Pros provides retailers an easy way to order all of the products and parts for a variety of vacuum cleaners. It is also the exclusive distributor of Fuller Brush vacuums and CleanMax commercial vacuums.
Powr-Flite has been a leader in the commercial floor care industry for over 35 years, manufacturing and distributing a full line of equipment, parts, chemicals, accessories and supplies…everything for the commercial cleaner all in one convenient location.
CFR designs and manufactures a complete range of carpet cleaning systems and high performance specialty tools with innovative patented technology radically different from other cleaning systems. Continuous Flow Recycling technology provides superior cleaning, faster dry times and higher productivity.
Tornado Industries, located in West Chicago, Illinois, has been a leading developer of floor care equipment since 1927. Tornado specializes in tackling the unique cleaning challenges of hospitals, public transportation, educational facilities and more.
The Truvox International Ltd. Company in Millbrook, Southampton, U.K., offers a vast range of cleaning and maintenance products for hard and soft floors, including rotary floor polishers, scrubbers, dryers, carpet extractors and vacuum cleaners.
Established in 1997 Tacony Manufacturing in St. James, Missouri proudly manufactures vacuum cleaners for household and commercial use. Our first-hand knowledge of what makes American homes unique helps us design, engineer and assemble world-class vacuums perfectly suited for cleaning homes right here in the good old U.S. of A.
Founded in 1972, Mac Molding takes pride in supplying manufacturers with custom injection molding and related manufacturing services that exceed expectations. Our customer testimonials indicate they are consistently impressed with the efficiency of our molding processes, the skill of our team, and the refinement of each finished product.
To profitably grow our leadership position in the industries we serveKristi has held positions in virtually every business unit and department, learning and growing with the business over 22 years. Shes built valuable experience in strategic planning , marketing and management that has helped strengthen the companys position in the marketplace. As CEO, she continues the longstanding commitment to excellence in business and corporate culture.Focus on benefiting the employees. The employees will take care of the customers who in turn will bring financial success to the shareholders.TACONY CORPORATION ENTERS ITS 70TH YEAR UNDER A NEW GENERATION OF LEADERSHIP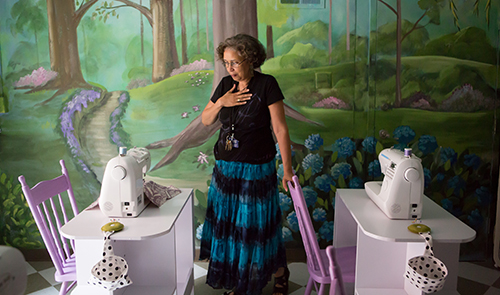 ENCHANTED MAKEOVERS AND BABY LOCK IMPACT HUNDREDS OF LIVES NATIONWIDE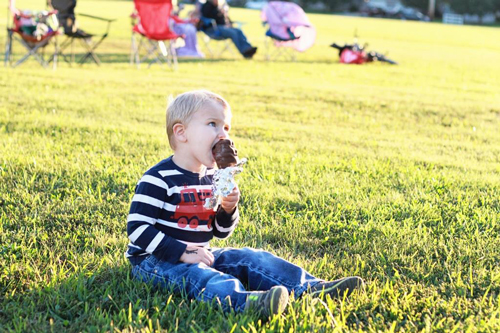 OVER 250 PEOPLE ATTEND 2ND ANNUAL SCOOPS AND A MOVIE EVENT AT VACUUM MUSEUM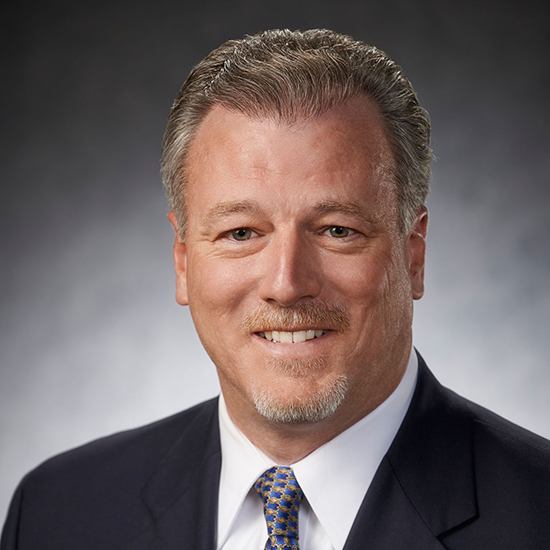 TACONY CORPORATION BUILDS FOR THE FUTURE, WILL WELCOME NEW ERP SYSTEM AND HIRES NEW CHIEF INFORMATION OFFICER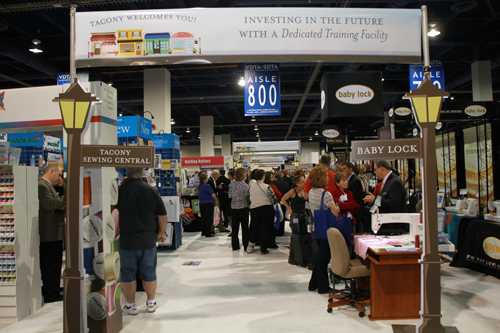 TACONY STREET PACKED DURING 2014 VDTA CONVENTION RETAILERS DELIGHTED IN NEW VACUUMS & SEWING PRODUCTS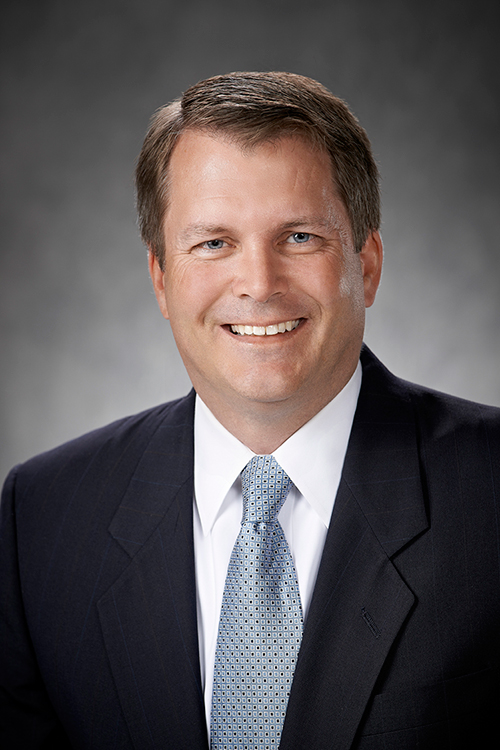 BABY LOCK WELCOMES NEW VICE PRESIDENT OF SALESTacony Corporation Enters Its 70th Year Under a New Generation of Leadership
CEO Ken Tacony and his daughter, Executive Vice President Kristi Humes, both transition into new roles, as the company celebrates a hallmark year.
Nov. 30, 2015 St. Louis, MO The new year always brings with it the promise of new possibilities. For Tacony Corporation, the upcoming year means a number of significant, exciting changes. As the St. Louis-based company celebrates its 70thanniversary in 2016, it also transitions into a new era of leadership.
Effective Jan. 1, Ken Tacony will step aside as Chief Executive Officer as his daughter, Executive Vice President Kristi Humes, takes the helm. Tacony will scale back day-to-day duties and transition to Executive Chairman of Tacony Corporation. At the same time, Vice President of Marketing-Sewing Division, Craig Meyer, will take on leadership of Tacony Corporation marketing as Senior Vice President of Marketing. Bill Hinderer will continue as President and Chief Operating Officer.
I am truly blessed and fortunate to have the opportunity to carry on my grandfathers and my fathers entrepreneurial spirit, Humes said. Im equally fortunate that my dad has the confidence that I am capable of carrying on what he continued to build from his fathers dream.
Founded in 1946 by Nick Tacony, Tacony Corporation is a privately held manufacturing and distribution company operating in four strategic business units: sewing, home floor care, commercial floor care, and ceiling fans. Among the companys most successful brands are sewing industry leader Baby Lock; home floor care brands Simplicity, Riccar and Maytag; commercial floor care brands such as Powr-Flite, Tornado and Truvox; and Regency ceiling fans. After Nick Taconys passing in 1984, Ken Tacony took over leadership of the business, growing it from $3 million in sales to more than $220 million in 2014. To date, the company employs more than 650 associates in 13 offices around the world.
Humes has 22 years experience in the family business, and had served various roles in the company before being named Executive Vice President in 2011. Meyer, a longtime employee of the company, brings decades of business and marketing experience to the position. He will continue Humes work in building and strengthening Tacony Corporations marketing strategies, focusing on distribution and independent retail businesses in the sewing, home floor care, commercial floor care and ceiling fan industries.
Tacony, 72, will transition into a new position as Executive Chairman, a role that will allow him to spend less time addressing day-to-day company business and more time with family and personal pursuits.
Its a role that allows me to still be involved from a consulting perspective rather than a managerial perspective, Tacony said. My wife told me that I could never retire, and this change in my role isnt my retirement but the recognition of Kristi to begin taking a greater leadership role.
As CEO, Humes plans to continue her fathers moral and ethical business practices, dedication to customer service, and investment in the companys future and its associates. We will continue as entrepreneurs, embrace new opportunities to do so in a way that Ken will be proud of, she said. And most of all, we will always take care of our customers in ways that are both fair to them and to us, and treat them like family.
Ken Tacony will serve in a consultant role, providing support at the corporate headquarters during the transition and beyond. When hes not performing duties at Tacony Corporation, hell spend more time in the Florida sun and spoiling grandchildren.
You dont always know when its the right time to make that change. Its more of a feeling, Ken Tacony said. Sometimes its just the realization of what you want the balance of your life to be, to spend more time enjoying the fruits of your labor and setting the stage for the next generation.
In addition to making leadership changes in 2016, Tacony Corporation will celebrate 70 years in business. The company will mark the occasion with a year of special events and promotions (to be announced) throughout the year.
To learn more about Tacony Corporation, visit the company .
Founded in 1946 by Nick Tacony, Tacony Corporation is a privately held manufacturing and distribution company operating in four strategic business units: sewing, home floor care, commercial floor care, and ceiling fans. With more than 650 associates in 13 offices around the world, Taconys mission is to create long-lasting relationships that are based on trust and feel like family. For more information, visit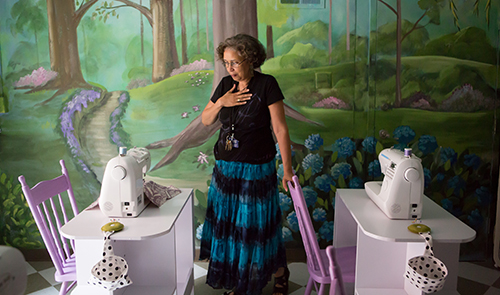 The 2014 Sacred Sewing Room Tour Comes to a Close with Five Completed Makeovers in Five Cities Across the Country
Enchanted Makeovers and Baby Lock Sewing Machines are stitching up a great year of makeovers as the first-everSacred Sewing Room Tourcomes to a close. The final event, held on October 18 at The Domestic Abuse and Sexual Assault Crisis Center in Washington, NJ, wraps up this life changing makeover tour. Since 2007 Enchanted Makeovers has been transforming homeless shelters for women and children into places that inspire behavioral and psychological change. The 2014 tour focused on creating Sacred Sewing rooms at domestic abuse shelters. The Tour touched the lives of hundreds of women and children and will continue to inspire lasting change and confidence through these sewing room makeovers.Photos of the completed rooms are available here via Flickr.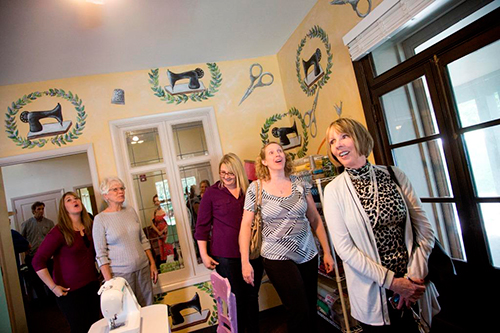 Enchanted Makeoversworked withBaby Lock Sewing Machinesas the presenting sponsor to transform five rooms in shelters in St. Louis, MO; Easton, PA; Kansas City, KS; Lexington, KY; and Washington, NJ. More than 70 other sponsors and financial donors helped to fund the tour which enjoyed 100 percent of volunteer support from the Painters and Carpenters Union in each of the five makeover states. Along the way, over 75 volunteers gave their time to bring these rooms to life. Renowned muralist Anita Roll donated nearly 150 hours of her time to create custom-themed murals at each location.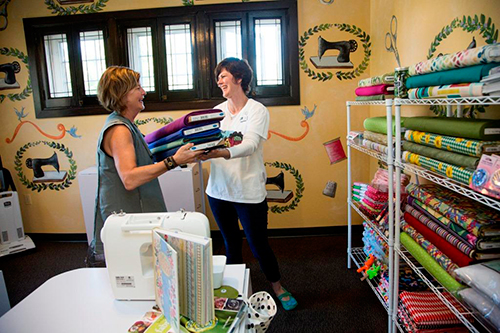 I always say it takes a village and the Sacred Sewing Room Tour is no exception, said Terry Grahl, Enchanted Makeovers founder and CEO. Having a presenting sponsor like Baby Lock and Tacony Corporation and other donors has helped us to create beautiful Sacred Sewing rooms with the supplies necessary to empower women through the life skill of sewing. Everyone involved in this project believes that sewing saves lives and seeing this in action with the women who use these sewing rooms reaffirms our belief time and time again.
As the tour spun into motion, the CeCe Caldwells national retailers transformed 20 antique chairs with a custom-created paint color called Enchanted Lilac which was specifically created for the tour with ten percent of future sales benefitting Enchanted Makeovers. In a few short months, CeCe Caldwell has already raised over $5000 for Enchanted Makeovers. Sponsors and supporters donated more than 4,000 yards of fabric as well as all the cutting tables, ceiling fans, vacuums and all of the supplies for each sewing station. The 20 sewing stations were equipped with Baby Locks popular Rachel sewing machine. Pattern maker Amy Barickman and her team at Indygo Junction created a custom pattern for this tour as well.
It is hard to deny the passion behind this program, said Steve Jeffrey, President of Baby Lock. We support Enchanted Makeovers Sacred Sewing Room Tour because we truly believe in the idea that sewing saves lives. Sewers have a shared spirit for helping others and spreading goodwill and the 2014 tour have proven to us that is what this is all about.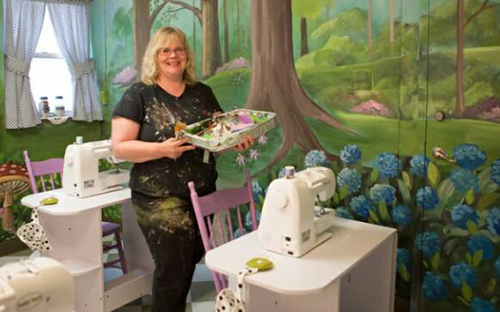 What is truly amazing is that in each of these locations, the women are most excited to get behind the sewing machine and make something for a loved one, said Grahl. Knowing that they have something to give creates a deep confidence for the women and we believe can be one of many positive steps in their journey to a new life. Sewing saved my family when I was young and leaving that legacy of change in each of these sewing rooms is powerful.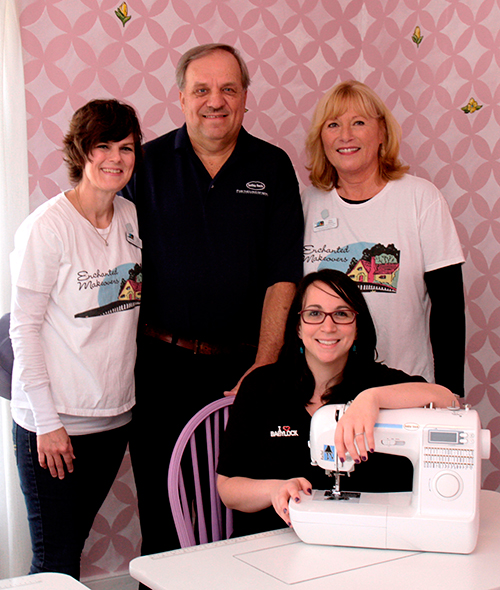 As the Presenting sponsor of the program, Baby Lock believes in what this project represents and its significant potential for improving the lives of women and children. The Enchanted Makeovers team spent hundreds of hours transforming the rooms and is committed to the long term success of this program with Baby Lock local market retailers continuing to support the Sacred Sewing Room project by volunteering to provide maintenance to the machines. They have also offered time to teach Sacred Sewing Room instructors how to use the machines. At each shelter, the residents are encouraged to make something to donate to others as one of their first projects. Some of the projects residents have participated in include making dresses for young girls in Africa and creating bibs for teen moms who are re-building their lives in shelters.
EXPERIENCE the 2014 Sacred Sewing Room Tour:Sacred Sewing Tour Slideshow
DONATE to the Sacred Sewing Room Tour, please visit
Enchanted Makeovers is a 100% all-volunteer 501 (c) 3 non-profit organization whose mission is to transform homeless shelters for women and children into places that inspire behavioral and psychological change. Through unique projects and programs, a place is created that is supportive and inspirational for the most vulnerable members of our society while rebuilding their lives. For more information, visit
Baby Lock has been a leader in the sewing industry for nearly 50 years. The company brought the first home serger to the market in 1964, and since then has introduced patented features to the world of serging. Baby Lock also offers a full line of other products that enhance the love of sewing, including easy to use sewing and quilting machines, embroidery products, exclusive software and industry-leading Gold Standard service and support. For more information, visit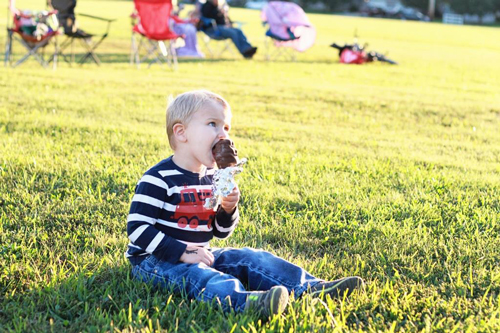 How do traditions start? The first time around the event has to be memorable enough to want to do it again. The next time it should be as good if notbetterthan the first. By this logic, it seems that the city of St. James might have a new summer tradition in the works. The Vacuum Museums 2014 Scoops and a Movie event was an even bigger success than last years event with over 250 people in attendance.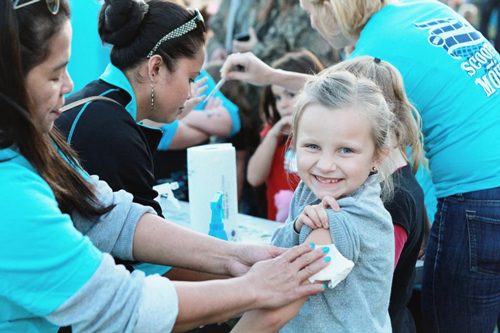 The first Scoops and a Movie event in 2013 represented an amped up anniversary celebration that was once a simple ice cream social. According to Vacuum Cleaner Museum representatives, this years event was a little more than an anniversary party.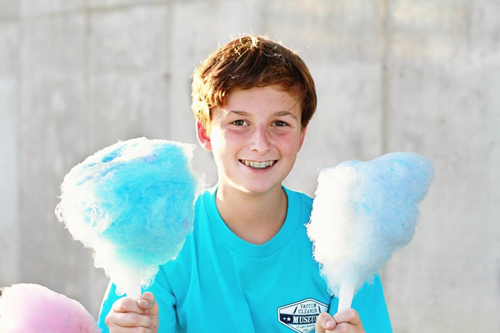 The St. James community has long supported the Vacuum Cleaner Museum. Many people actually work in the factory above the museum, and others bring friends and family to visit, too, Nancy Montgomery, Human Resource Director at Tacony Manufacturing, said. Scoops and a Movie is both a celebration of our museum anniversary and a celebration of the people of St. James. We cant thank them enough for their continuous support.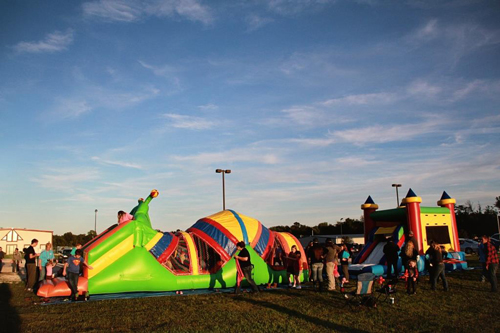 The event kicked off with free snacks including Rubys ice cream, two bounce houses, balloon animals, and a temporary tattoo station. In the midst of all the snack eating and bouncing, Vacuum Cleaner Museum curator, Tom Gasko, gave tours to new visitors. The museum was full of enthusiastic vac heads all night. Additionally, Relay for Life had a booth set up and raised over $200 through hot dog and water sales.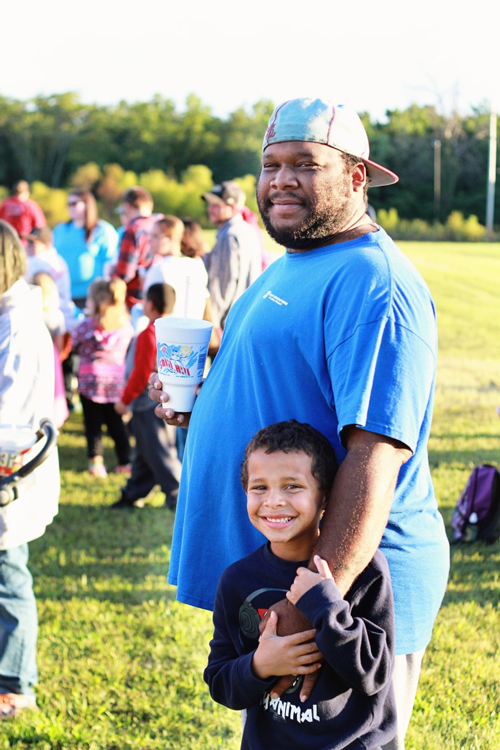 Once the movie started on the jumbo screen, things calmed down a bit, but as soon as it was over attendees were in for one more special treat. Scoops and a Movie concluded with a fireworks show that many attendees said rivaled the local 4th of July shows. Overall, the event was a success, and the Vacuum Cleaner Museum has every intention of making Scoops and a Movie a lasting St. James tradition.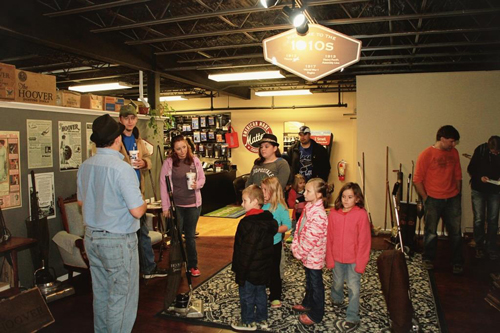 The Vacuum Cleaner Museum is free to the public and brings in thousands of visitors a year. It is located at 3 Industrial Drive, St. James, Missouri 65559. Follow the Vacuum Museum on Facebook for future event updates.
About the Vacuum Cleaner Museum and Factory Outlet
The Vacuum Cleaner Museum and Factory Outlet is open and free to the public Monday through Saturday from 9 a.m. to 5 p.m. excluding holidays. The museum is located just off Hwy. 44 at exit 195, at 3 Industrial Drive, St. James, MO 65559. For more information, visit call 1-.
If youd like to know more about us, check outour brochure,learn more about our products and services, or have a lookinside our company.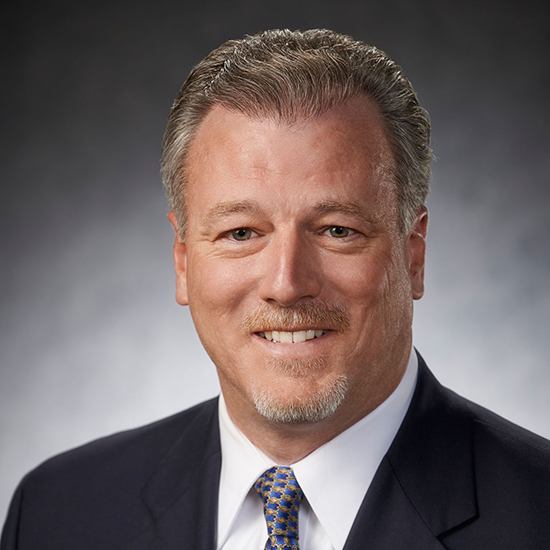 The multi-faceted company Tacony Corporation has recently made strides to ensure its success in the future. To keep up with growth and increased sales efforts, Tacony has implemented a search for a new ERP system. Additionally, Mike McLean has joined the company as Chief Information Officer to support the initiative.
Over the past few years, Tacony Corporation has seen growth in many areas of its business. The company has increased its manufacturing enterprises with the new Maytag line of vacuums and new products from Koala Studios sewing furniture. It has also continued to extend its reach overseas by updating its facilities in China and the United Kingdom. Plus, a new online ordering system is in the final stages to help streamline the process for Tacony customers. To maintain growth within the company, a new Enterprise Resource Planning (ERP) system will be introduced next year, and the new Chief Information Officer, Mike McLean, will help ensure the new systems success.
Weve been very successful with the basic, very customized software package we have in place, but we are no longer just an importer/distr